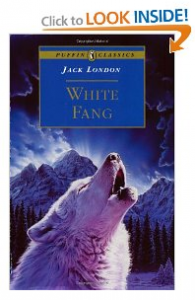 Born in the wilds of the freezing Yukon, the wolf-cub White Fang soon learns the harsh laws of nature, growing fiercer and more independent in his struggle to survive.
Yet buried deep inside him are distant memories of affection and love – can he learn to trust man again?
An all time classic from Jack London, favorite book of millions of people worldwide and a must-read for every Canadian Eskimo Dog lover!
You can buy it from Amazon or get it at the local library.
Enjoy your reading.